Gutters, Siding & Other Services
In addition to our comprehensive roofing services, Top Layer Roofing also supports our residential and commercial customers with gutter, insulation and siding installation. Gutters and siding are integral to protecting your property, working alongside your roofing system. In fact, all your property's exterior components work together to keep your home or business protected from the elements.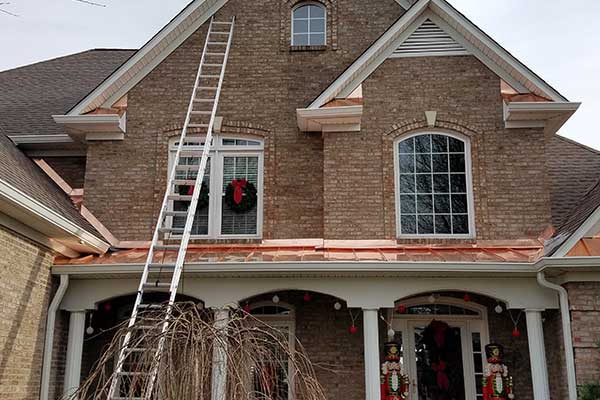 When it's time to replace your siding or gutter system, our professional team is here to support you with more than two decades of experience and cutting-edge products. You can also depend on us to install your roofing insulation for both residential and commercial properties.
Gutter Installation
When it's time for new gutters, Top Layer Roofing offers seamless gutters in your choice of aluminum or half-round copper gutters. While aluminum is the more affordable option and comes in a variety of colors, copper gutters last longer and add a touch of elegance and character to your property. During your estimate for your next gutter installation project, we can review all your options with you to help you make the best decision for your new gutter system.
Siding Installation
Top Layer Roofing specializes in vinyl siding installation to provide both homeowners and business owners with a wide variety of color and style options. Replacing your siding can give your home or office a makeover while increasing the value and curb appeal of your property. Whether you're staying put in your forever home or are considering selling, new siding installation is a worthy consideration whenever your siding is approaching the end of its life.
Insulation
We also install roofing and attic insulation to keep your residential or commercial property energy-efficient and comfortable, while reducing your energy bills. Our team can install insulation in warehouses, rental properties, schools, homes, new construction properties and other properties.
Contact Us Today to Book a Free Estimate
Your estimate for your next gutter, insulation or siding installation project is free of charge with Top Layer Roofing. Give us a call today to schedule an estimate at (404) 334-9974 . You can also submit your information using our online contact form, and we will be back in touch with you as soon as possible.