We Can Handle All Your Roof Repair Needs
Storm damage and old age can impact the durability of your roofing system. Whether you own a home or business, you need a strong and dependable roof to protect your property. If you're seeing signs of roofing damage, Top Layer Roofing will repair your roof efficiently and affordably, regardless of what roofing material you have.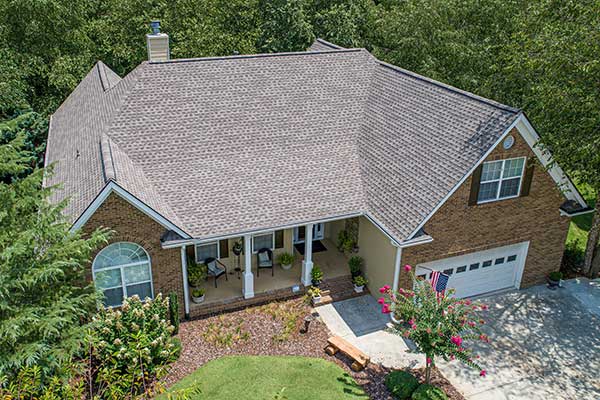 With more than two decades of experience in the roofing industry, Top Layer Roofing is a GAF certified contractor and our owner is HAAG certified. We will not miss any damage when we inspect your roof. You can depend on our professional, responsive and experienced team to repair your roof and to keep your home or business protected.
Signs Your Roof Needs Repairs
As roofing systems age, they are more prone to damage from storms and debris. Different roofing materials can show different signs of damage. For example, while asphalt shingles can become brittle before they crack, cedar shingles may split or rot. Flat roofs may have large or deep areas of standing water, while metal roofs can begin to rust if they lose their protective coating. Slate roofs and terra cotta shingles can crumble or crack.
Leaks, large amounts of granules in your gutters or seeing daylight in your attic are additional signs you need a roof repair. Any type of damage on your roof should receive evaluation from a professional roofer, as water can quickly infiltrate your home or business.
Roofing Materials We Can Repair
Top Layer Roofing can repair virtually any roofing material, including:
Asphalt shingles
Cedar shakes/shingles
Flat roofing
Metal
Slate
Terra cotta
Book a Free Estimate Today
Whether a recent hailstorm occurred in your area or you are seeing other signs of damage on your roof, contact Top Layer Roofing to book your free estimate for roof repair. We can even work with your insurance company should you need to file a claim for your repair. Call us at (404) 334-9974 or submit your information using our online contact form.