Professional Residential & Commercial Roofing Services
Top Layer Roofing is a roofing contractor with more than 20 years of experience assisting residential and commercial clients with all their roofing needs. From complete roof replacements to storm damage roof repairs and insurance claims, we ensure you have a positive experience with us from start to finish. We are a fully licensed and insured contractor. We have certification with North America's largest roofing manufacturer, GAF. Our owner is HAAG-certified to bring unparalleled expertise to your next roofing job.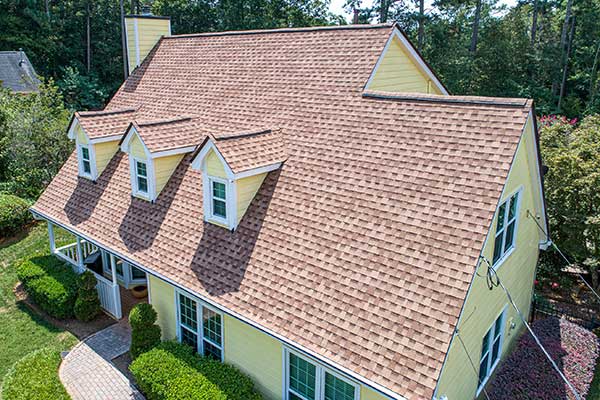 Roof Replacement
We provide roof replacement services for both residential and commercial clients. We work with flat, asphalt, metal, cedar and slate roofs. You can depend on our team to remove your old roof, make any necessary repairs and professionally install your new roof. As a result of our manufacturer certifications, we can offer you exceptional warranty options for your new roofing system.
Roof Repairs
Our experienced team can handle any and all roof repairs, from large catastrophic repairs to small fixes. Because we are HAAG-certified, we can identify all types of damage on your roof with our eye for detail. We spot damage from wind and hail, as well as age-related issues that can compromise the durability of your roofing system.
We Handle Multiple Roofing Types
Asphalt Roofing
Let us handle all your asphalt roofing needs. Should you need a new asphalt roof, choose from our designer or three-tab options from GAF or choose beautiful, affordable shingles from Owens Corning. Our team can help you make the best choice when it's time to replace your asphalt roof.
Metal Roofing
Top Layer Roofing is also an experienced metal roofing contractor. There's a reason metal roofs are so popular. They're lightweight, energy efficient and recyclable at the end of their life. Not to mention, metal roofs provide exceptional longevity and can last for decades with minimal maintenance.
Request a Free Estimate With a Roofing Contractor
Contact Top Layer Roofing today to book your free estimate with us. Call us at (404) 334-9974 or let us know where we can reach you by filling out our contact form.