Professional Gutter & Siding Installation
In addition to taking care of all your roofing needs, Top Layer Roofing can also complete your next gutter or siding project. Your home's exterior components all work together to create a unified exterior. Siding, roofing, gutters and trim components all protect your property by keeping moisture out and by thwarting pest infestations.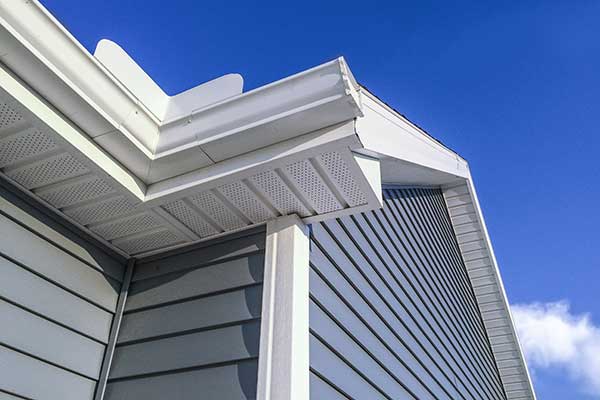 Our team knows how important your siding and gutter systems are to keeping your home safe, while enhancing your property's curb appeal. We exclusively work with leading brands in the industry to bring you siding and gutter installation services to meet your needs.
Seamless Aluminum & Copper Gutters
Every property with a roofing system needs gutters and downspouts. Gutters and downspouts direct water away from your structure's foundation, protect your landscaping and prevent pooling water and flooding around your home.
Our team at Top Layer Roofing installs seamless aluminum and copper half-round gutters for your home or business. Seamless gutters look better, require less maintenance and last longer than traditional sectional gutters. We can help you choose the perfect gutters for your gutter installation project.
Siding Installation
The outside of your home is the first thing people see when visiting. As such, you want it to make a great first impression. If your siding is fading, worn or showing damage, it may be time to consider a new siding installation.
Damaged siding doesn't just impact your property's curb appeal. It can also allow moisture infiltration, compromising your home's energy efficiency and leading to pest infestations. Our team can let you know if it's time for siding replacement during your free inspection and estimate with us. Top Layer Roofing specializes in vinyl siding and can help you choose the colors and styles that match your home or office space perfectly.
Contact Us Today for a Free Estimate
Book a free estimate for your next siding or gutter installation by calling Top Layer Roofing at (404) 334-9974 . You can also use our online contact form to send us a message, and we will be back in touch with you shortly.